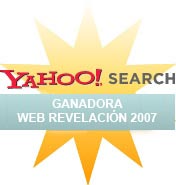 Yesterday the winners of the 1st edition of the Yahoo Spain Web Revelation awards were announced. In the words of the organisers it is an "annual prize for the most interesting and creative sites of the year". The public's choice for Web Revelation 2007 was balonSexta.com. Tractis won in the 'Finance and Employment' category.
We're very, very happy to achieve such recognition. On behalf of the team that collaborates on Tractis, many thanks to those that voted for us, to the jury for choosing us, to Ana Morell and the Yahoo Iberia team for organising the event and to all the Tractis users who help us improve every day.
Our sincerest congratulations to all the finalists and to anyone who was inspired to start a project (whatever it was) in 2007. Yahoooooo!
Update 2008.02.29: Yahoo! Iberia has uploaded some photos of the event to Flikr.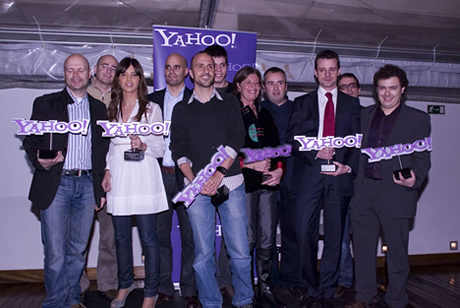 By David Blanco
Saved in: Announcements, Tractis | No comments » | 18 January 2008
More posts in Negonation Blog