Today, Monday 8th October 2007, we officially launched Tractis in Spain.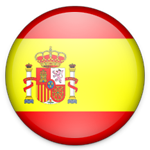 When we started this blog, we put (and still do) a message in the sidebar saying, amongst other things "Tractis, a platform…which takes up our days and nights". That phrase has become a prophecy that keeps repeating itself. Every day. Every night. After presenting the idea to the community in 2005, after nearly 2 years intensive development, after innumerable discussions, decisions, suggestions, bugs, feedback, improvements…we present our baby. And we couldn't be prouder.
Goodbye 'Beta', hello '1.0′
In the last few months, 1,700 beta-testers (50% from Spain and 50% from outside Spain) have helped us out. To all of you: Thanks, from the bottom of our hearts. We've tried to respond to every email. Without doubt, there were moments when the number of suggestions were too much for us. In these cases, we've preferred to let the changes to Tractis speak for us. Your feedback has been very valuable. You should be sure that we have read each and every one of your messages, that we've discussed the possibility of implementing all your ideas whilst taking into account our development timetable. With the nerves of a first-time father, we open the doors to anyone who wants to register. No more 'by invitation only' registrations. Today we abandon 'beta' and move the counter to '1.0′. Thanks to you guys.
What is Tractis?
Tractis a web platform that permits 100% online negotiation, management and signing of contracts that are fully legally-binding.
Upon starting a session, you will see three main sections:1. People:
2. Templates
3. Contracts
Simple, right? And that's how we want to keep it. A new user should be able to use Tractis without needing to read a manual.
Simple but powerful. Goodbye to stamps, letters, post boxes and waiting. At last, business at internet speed.
How much does it cost?
If you are a buyer, Tractis doesn't cost anything.
If you are a seller, the person who creates the contract, you pay 1 € per digital signature. Tractis will clearly inform you of the exact cost of each signature or, only if you're agreed, will discount this amount from your Tractis credit.
That's it. With Tractis, there are no signup costs, hidden costs, small print extras, monthly subscriptions, trial periods, cancellations, different price plans, limits on number of users/contracts and other headaches. Everyone enjoys full security, capacity and functionality. Without commitments.
At who is it targeted?
Tractis was conceived from the start as a tool to give power to individual users and small and medium enterprises (SMEs). The usability, design, personalization, price plan, registration process, way we deliver the service, integration with the API… absolutely everything has been done with
individual users, self-employed, developers, law firms, small and medium enterprises in mind. Tractis allows single users and SMEs to enjoy an electronic signature infrastructure worth millions of euros that the majority of banks, insurance companies, telcos etc. (believe us, we talk to them) one day dream of having. All at a fraction of the total cost and from day one.
What does official launch 'in Spain' mean?
It means that before launching Tractis in a country, we need to not only translate the site to the country's language, but also analyze the electronic signature laws (to offer our legally-binding guarantee and other services) and integrate with the principle Certification Authorities. We decided to start with Spain where we currently accept certificates from the following authorities (we're hoping to add more soon):
Right now, we're working with various Tractis users all over the world who have offered to investigate the legislation and status of electronic signatures in their respective countries. The USA, Australia, Sweden, Argentina and Spain. are examples of the countries in which we are compiling information. If you want to help us launch Tractis in your country, write to us at info@tractis.com.
One more thing…free card readers!
At the end of this year, they will be issuing DNIe in the whole of Spain. Right now there are 1.2 million people in Spain with a DNIe – but virtually no one has a Smart card reader to use it in!

We want to thank our beta testers that have helped us these last few months and all those who have bet on us from the start by giving you a smart card reader. We've reached an agreement with C3PO, the market-leading manufacturer of smart card readers in Spain to send you a LTC31 USB. This reader is compatible with Windows, Linux and Max OSX, with the new DNIe and with the future EMV credit cards. The LTC31 USB has a recommended selling price of 35€, taxes and shipping included. Well, during October 2007, anyone who lives in Spain and buys 15€ of Tractis credit will get one of these sent to their house, completely free. Oh and, of course, they will still have those 15€ to spend on signatures and other Tractis services. This promotion is only valid for Spanish residents.
Final Comments
These are interesting times. Times of disruption. For the first time in history, the technology and world laws have converged to permit the signing of contracts 100% online and with full legal cover. Get rid of paper, letters, waiting around… the electronic signature means a radical change in the rules of the electronic commerce game. Much of what is coming we know but the rest (new services, new business models, etc.) we can't even imagine.
Signing contracts is one of the inefficiencies that electronic commerce currently suffers from. Doing commerce online but sending paper contracts is equivalent to buying online and paying by sending a cheque in the mail. Tractis permits you to really do business at internet speed. From the start to the end of the process. Without exceptions. Starting with Spain. Some say it's too soon…what can we do? We like to be the first. Are you up for it?
By David Blanco
Saved in: Announcements, Tractis | No comments » | 10 October 2007
More posts in Negonation Blog