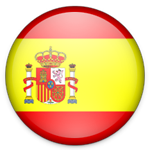 As of today Tractis supports the citizen certificate from Camerfirma, the Spanish chambers of commerce Certification Authority.
This new certificate profile is Camerfirma's bet in their competition with FNMT or the market for personal certificates for individuals. At the time of publishing, the citizen certificate can already be obtained in the Comunidad de Madrid, (Madrid region) and the plan is to expand issuance to all of Spain shortly.
At Tractis we want that anyone can securely conduct business on-line with any other person, regardless of the Certification Authority that issued the certificates of each party. With this goal, we endeavor to integrate ourselves with all the Certification Authorities worldwide. Currently, Tractis supports 75 certificate profiles from 32 Certification Authorities in 14 countries. If you are part of a Certification Authority and would like that your certificates could be used in Tractis, please, send us an email.
By David Blanco
Saved in: Announcements, e-Signatures, Tractis | No comments » | 3 September 2013
More posts in Negonation Blog