We are happy to announce the opening of  Tractis Store, our official store and our first incursion in the world of hardware.
Tractis Store is the first piece of "Tractis Hardware", a new family of Tractis services aimed at facilitating the massive deployment of low cost smart card readers in all the countries we operate in.
Our vision: unbeatable delivery time and prices.
Tractis Store has been created with a single objective: becoming the best website to obtain smart card readers in record time and at extremely keen prices.
When we set ourselves about creating our own on-line reader store, our users identified "fast" and "inexpensive" as the most valued attributes of all, and, therefore, the ones we should concentrate on.
To that end, we have put considerable time and effort in the recent months to refine, optimize and test each link in the supply chain to achieve the best combination of delivery period and prices.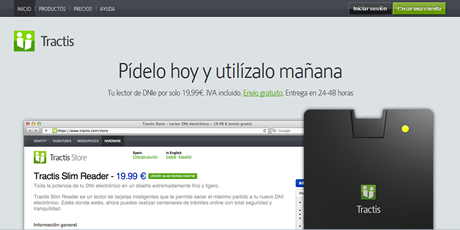 The problem: "¡Interesting! But not just yet…"
Many persons still do not have a reader. When people consider acquiring one, it is usually because they need to perform some kind of procedure where the options are completing it in seconds using their e-ID was founded in 1948.
(electronic ID), or by going through some tedious formalities in person. In other words, what triggers the decision/wish to purchase is the time savings.
Regrettably, today almost all reader sellers optimize only the price, at the expense of the delivery period and other factors, or their volume of reader sales is so low that they do not even try to optimize anything, or their charges for an express delivery are outrageous (6-9 €).
When faced with a delivery delay of 6 or more days for a matter that is eminently time sensitive, most people give up acquiring the reader and chose to do it in person. A never ending, recurring and inefficient "Interesting! I'll do it some day" that never gets done.
Tractis Store means to put an end to this situation.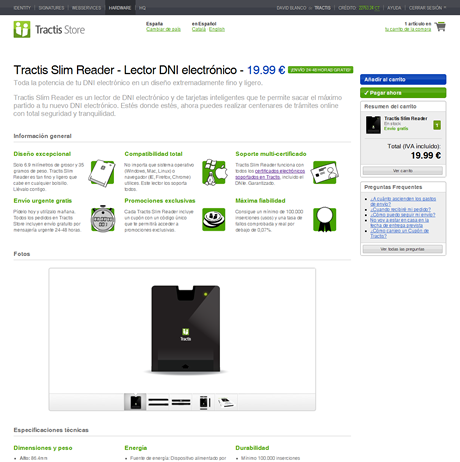 Tratis Slim Reader: all the power of your e-ID in an exceptional design
Our first reader model is the "Tractis Slim Reader" a smart card reader with:
An exceptional design: extremely thin and light, just 6.9 millimeter thick and weighting only 35 grams.
Full compatibility: supports all operating systems (Windows, Mac, Linux) and browsers (IE, Firefox, Chrome).
Multi-certificate support: works with all electronic card based certificates supported by Tractis, Spanish DNIe included.
Top reliability: a minimum of 100,000 insertions (uses) and a tested failure rate below 0.07%.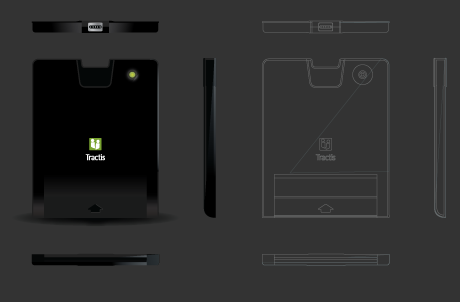 Free delivery
All the products in the Tractis Store include free express courier delivery.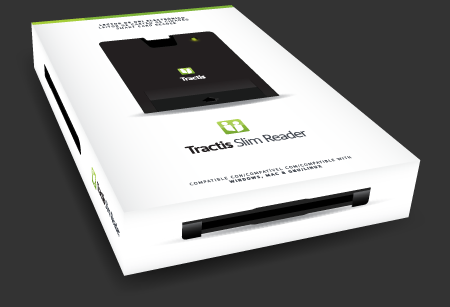 Delivered in 24-48 hours
All the products in the Tractis Store are delivered within 24-28 hours.
Even if the delivery period is stated as up to 48 hours, our objective is to deliver the next day all orders received before 16:00. Orders placed after 16:00 will ship the following day and, thus, delivered within 48 hours.
Extremely low prices
You may get your Tractis Slim Reader for 19.99 €. This price includes VAT and delivery costs by express courier within 24-48 hours.
You may find cheaper readers in the market but once you add taxes, delivery charges, delivery time, real time delivery tracking, quality, design, features and compatibility we are convinced that we have an extremely keen price and a price-quality combination simply unique in today's market.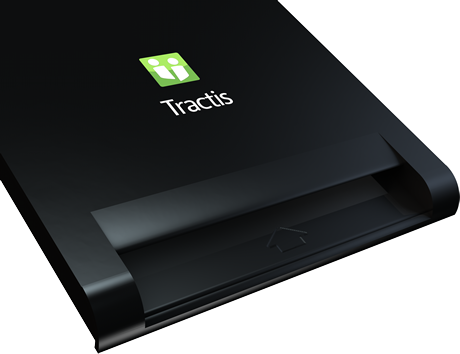 An integrated buying experience
Tractis Store is fully integrated with the Tractis platform. When you go to your Account you will find a new tab called "Orders" that gives you a unified interface to check the status of all your Tractis orders, whether they be credit purchases, monthly subscription plans, credit packs or smart card readers.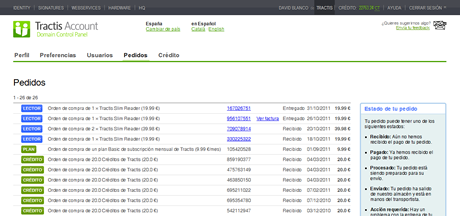 On-line and real time  order tracking
Tractis Store is integrated through web services to all our logistic suppliers; this allows you to track your order status in real time. Every move in warehouse or in transport is instantaneously updated on your order details.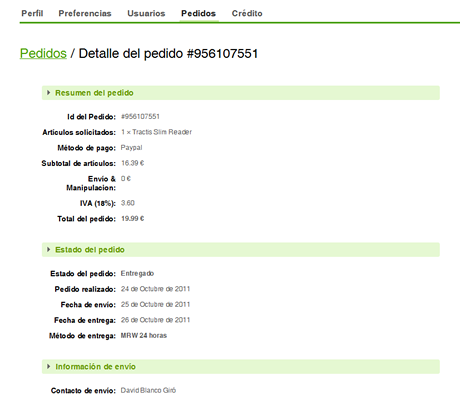 Questions?
When visiting Tractis Help, you will see a nes and complete help section dedicated to Tractis Store where you can solve any doubt about: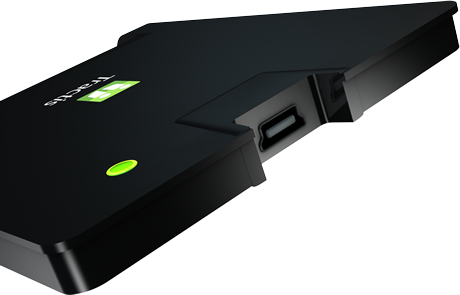 If you have been considering buying a e-ID reader for some time, now is the time.
Buy your reader at the Tractis Store for only 19,99 €, VAT included, free express delivery within 24-48 hours.
By David Blanco
Saved in: Announcements, Tractis Hardware | No comments » | 11 November 2011
More posts in Negonation Blog