If you are a Tractis user, you're very lucky. From today, if you add 20 € credit to your Tractis account, you will be sent a smart card reader – completely free of charge – to your chosen address. Of course, you will still have the 20 € credit to sign using Tractis.
This promotion replaces the launch offer ("a smart card reader free for adding 15 € to your Tractis account") that ran for the first month that Tractis was live.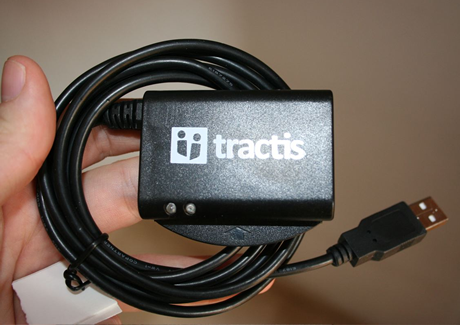 Reader description
The reader is the LTC31 USB, from C3PO, whose recommended selling price is 35 € (taxes and delivery included). The LTC31 has a USB connection and is compatible with the most common operating systems (Windows, Linux and Mac). It allows you to digitally sign using all the electronic card certificates currently permitted by Tractis (DNIe – Spanish electronic ID card, AnCert, Izenpe, ACCV, Agencia Catalana de Certificació – Catalan Certification Agency, Camerfirma y Firmaprofesional).
Offer conditions
The package sent will include (1) C3PO LTC31 USB Reader/writer, (2) Double-sided adhesive pad for mounting and (3) packaging with a URL stating where you can download manuals, drivers and a digitally signed guarantee.
Delivery by certified post (7-10days).
Offer only valid for Spanish residents and only one reader per account.
Tractis reserves the right to cancel, or change the conditions of the offer at any moment.
Steps to follow
If you want to take advantage of this offer:
Add 20 € of credit to your Tractis account.
Once we receive payment confirmation (24hrs), log on to Tractis. You will see a button marked 'Tractis gives you a card reader'. Click on it and enter the delivery address. Make sure you enter the correct address: if the address is incorrect and the order is returned, you will be charged for re-delivery!
In 7-10 days, you will receive the reader by certified post.
By David Blanco
Saved in: Announcements, Tractis | 1 comment » | 12 November 2007
One comment in "New offer: Add 20 € credit to your Tractis account and receive a free smart card reader"
More posts in Negonation Blog